With the incredible selection and variety available in the market, the absolute first step in buying a computer device is finding out your needs and wants. Once you do, place them in a list of priority — what are deal breakers, what is insignificant, and anything in between.
If you're looking for something you can easily carry to and from work, or bring with you on vacation, then a lightweight laptop might be what you're looking for. It is fairly lightweight compared to home computers and doesn't always have to be plugged into a power source. Thanks to batteries, it has more than enough power to tackle common productivity tasks such as browsing the web, editing files, and even playing some non-intensive games. If mobility is not a priority, a desktop computer may be a smarter pick.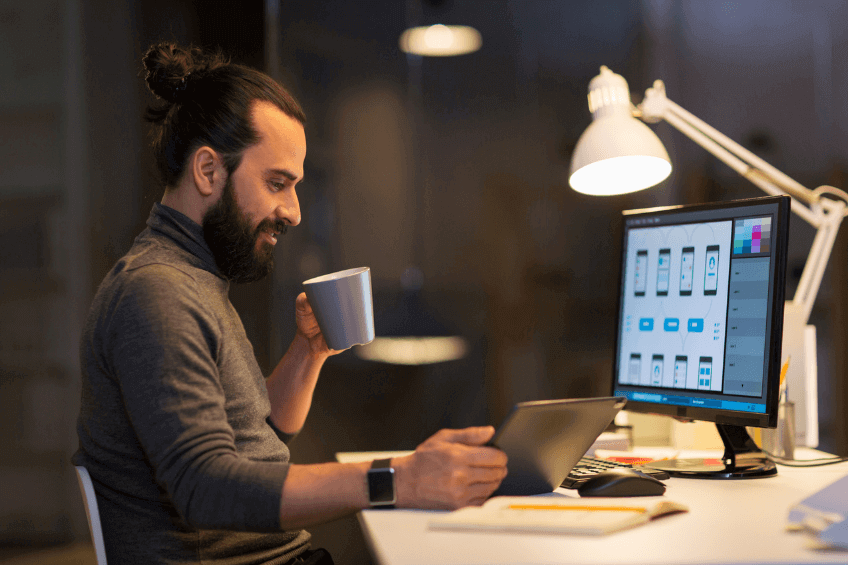 These let you use your computer nearly anywhere instead of just your desk. However, you pay for that mobility with more restrictive customization options: keyboards and screens are built in, so replacing them with a more comfortable option isn't usually practical. Laptops are also generally more difficult and expensive to repair than a desktop, in part because of their small size and specialized parts.
Convertibles & Detachables
These either have a keyboard that can be bent around the back of the display (Convertible) or a keyboard that can be detached entirely (Detachable). They may be useful if you want to use your laptop in bed while holding it like a tablet to stream videos. You may also even find scrolling through photos or merely swiping around the web to be easier than using a mouse and keyboard.
These use Chrome OS, an operating system developed by Google, which behaves differently than Windows 10. They're generally inexpensive, with some starting at under $200, and are designed for users who are willing to work on and store most of their files online. However, they typically have smaller amounts of storage than other laptops, so be prepared to stream, instead of downloading content like music and movies. You also need access to the internet to get the most out of these machines and store files in the cloud. Though these aren't usually powerful computers, they're fine for office productivity work like email, spreadsheets, and browsing the web.
For some, a tablet can take the place of a laptop. They are usually very lightweight and portable compared to traditional laptops. With many applications at your disposal, they have multiple functions: web browsing, reading e-books, watching content, and even listening to music. Some even support adding a physical keyboard and mouse to better suit office productivity tasks.
Desktops typically offer a better value compared with laptops, delivering more power and performance per dollar spent. You may not need a ton of power if you spend most of the day inside office productivity software, but they can cost less. Depending on the model you choose, you may have to supply your own mouse, keyboard, and monitor to go along with your desktop, but prices for these accessories can be rather inexpensive.
Full-sized Desktop
Compact Desktop
All-in-one Desktop
Full-sized Desktop
Though they require a lot of room under or on top of your desk, full-sized desktops are usually inexpensive and easy to upgrade and repair.
Compact Desktop
All-in-one Desktop
Although most computers come with a basic, predefined set of features, that doesn't mean you don't have choices.